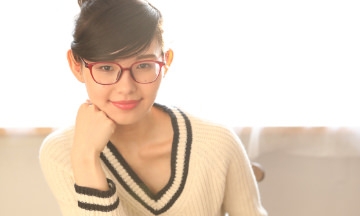 Mariam Abounnasr
BIOGRAPHY
マリアム・アボンナサー
Mariam Abounnasr
Mariam Abounnasr
コンポーザー / アレンジャー / オーケストレーター
代表作:『アナザーエデン』、『鬼ノ哭ク邦』、『ゼノブレイド2』(オーケストレーター)、『FINAL FANTASY XV エピソードイグニス』(オーケストレーター)
Composer / Arranger / Orchestrator
Major Works: Another Eden, Oninaki, Xenoblade Chronicles 2 (Orchestrator), Final Fantasy XV Episode Ignis (Orchestrator)
PROFILE
イギリス・ロンドン生まれ。ロンドン大学ロイヤル・ホロウェイ校(音楽専攻)卒業後、トリニティー音楽院にて修士号を取得。2015年プロキオン・スタジオ入社。主にアニメ・ゲームなど劇伴音楽の作編曲やコンサートのオーケストレーターとして活動中。『アナザーエデン』、『鬼ノ哭ク邦』などの作曲の他、編曲家・オーケストレーターとして『NieR Orchestral Arrangement』、『CHRONO Orchestral Arrangement』、『ゼノブレイド2』、『FINAL FANTASY XV エピソードイグニス』、『イナズマイレブン アレスの天秤』、『黒執事 Book of the Atlantic』などの作品に参加する。
PROFILE
Mariam Abounnasr was born in London, England. After graduating from the Royal Holloway, University of London with a major in music, she obtained a master's degree at the Trinity Laban Conservatoire of Music and Dance. Abounnasr joined Procyon Studio in 2015. She works as a composer and arranger for mainly anime and video game soundtracks and as an orchestrator for concerts. As composer, her works include Another Eden: The Cat Beyond Time and Space and Oninaki. As arranger and orchestrator, her works include NieR Orchestral Arrangement, CHRONO Orchestral Arrangement, Xenoblade Chronicles 2, Final Fantasy XV Episode Ignis, Inazuma Eleven: Ares and Black Butler: Book of the Atlantic.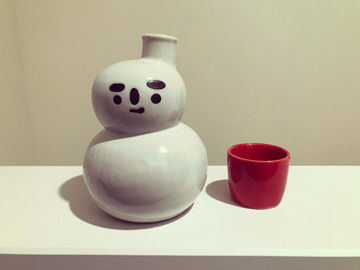 Mariam's Comment
音楽を作るときに大事にしていることは、色んなことに対してアンテナを張ることです。公園でのちょっとした散歩で感じたこと、本を読んで思ったことから、今話題になっていること、今起こっていることなど‥些細なことでもそれらすべてがinspirationになり、音楽作りの糧になります。そういった体験を大事にすることによりユニークで面白い音楽を作り出せると思っています。
音楽史を見ると、当時の時代背景や作曲者の想いがひとつの作品に影響されています。その積み重ねが今の音楽につながり、そして未来の音楽へ繋がっていくのです。
私はその一部としてみなさんに、そして少しでも未来に届くように日々、精進していきたいと思います。
Mariam's Comment
When creating music, I put a lot of importance in having an antenna ready to pick up signals from all kinds of sources. Whether it be a feeling I had while taking a short walk in the park, something I thought of while reading a book, popular topics, or current events. Even seemingly trivial things give me inspiration and serve as fuel for creating music. By treasuring these experiences, I believe I can come up with music that is unique and interesting.
Looking at music history, there have been times when a single piece has influenced the way composers think and even the context of entire time periods. This accumulation of works is connected to the music of today and will be connected to the music of the future. As a part of that, I want to do my best to make music that reaches everyone's hearts and into the future.