• NOON STAGE 14 Tracks Total <Hi-Res Audio (FLAC:96kHz 24bit) & MP3 (320kbps)>
• NIGHT STAGE 14 Tracks Total <Hi-Res Audio (FLAC:96kHz 24bit) & MP3 (320kbps)>
• Record Style Coaster NOON STAGE ver. (Download Serial Number Incl.)
• Record Style Coaster NIGHT STAGE ver. (Download Serial Number Incl.)
• 28 page Hardcover Booklet (only available in Japanese)
• SPECIAL BOX
• Bonus: Ticket Replica (2 Types) & Ticket Holder Set

Record Style Coaster NOON STAGE ver.
(Download Serial Number Incl.)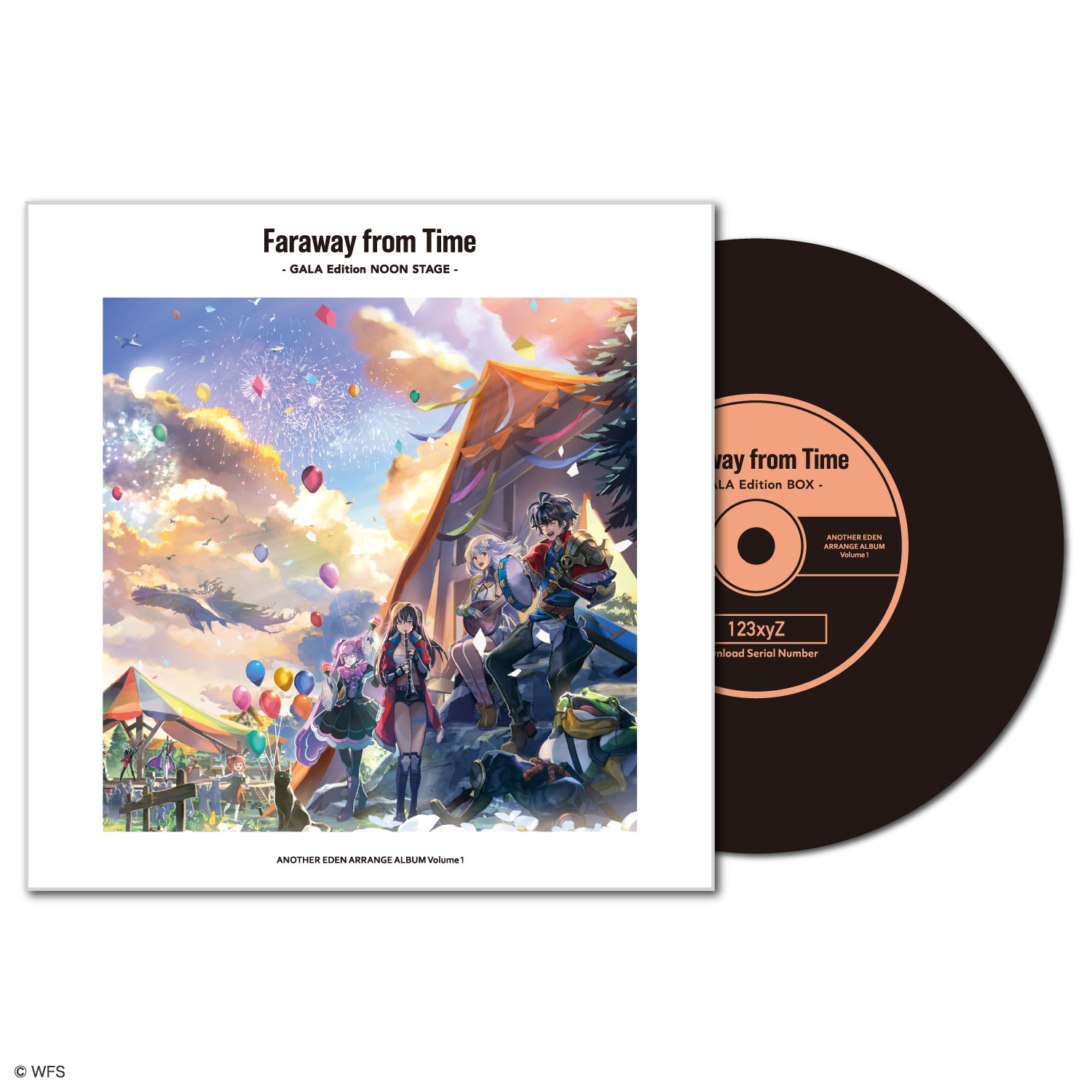 NOON STAGE 14 Tracks Total <Hi-Res Audio (FLAC:96kHz 24bit) & MP3 (320kbps)>
Record Style Coaster NIGHT STAGE ver.
(Download Serial Number Incl.)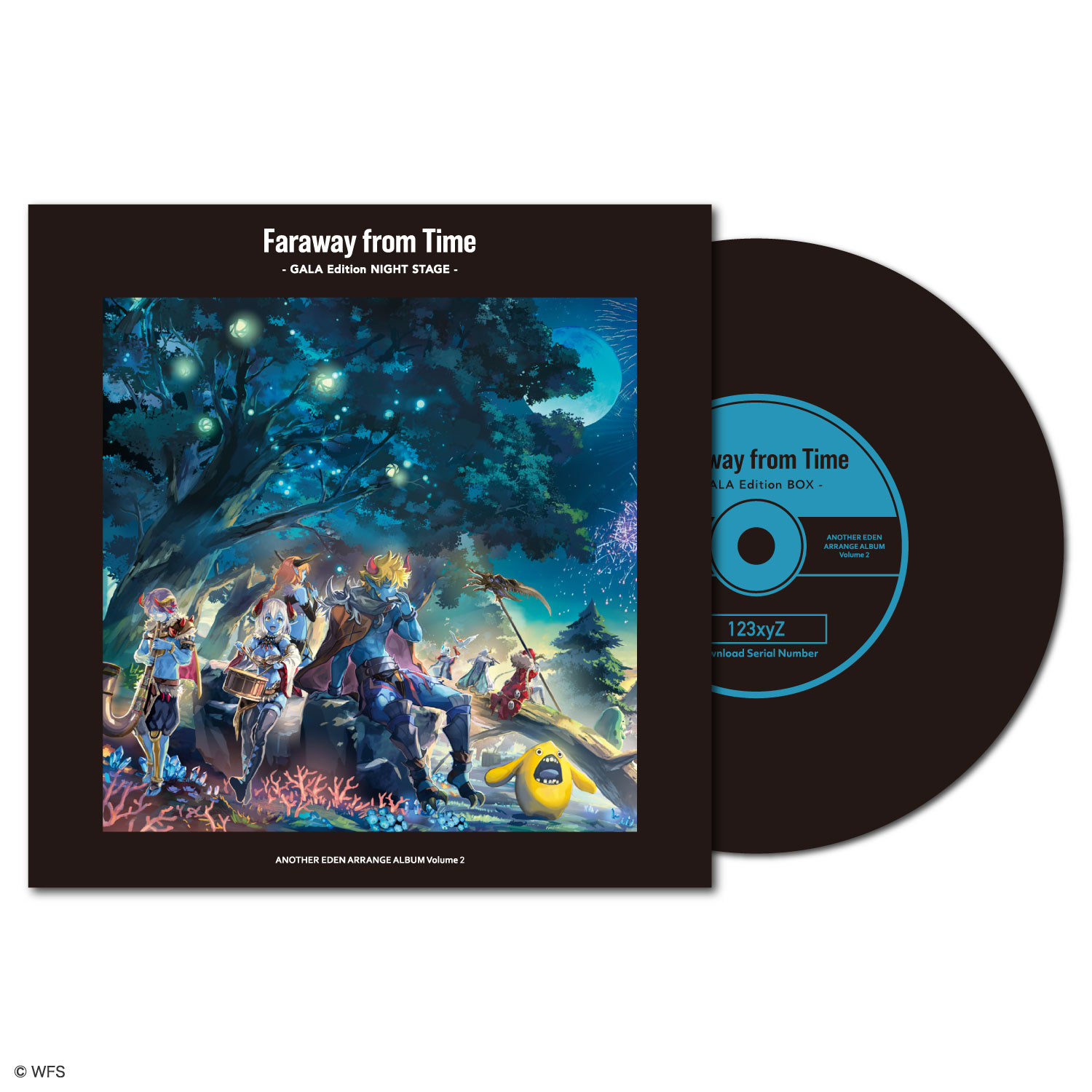 NIGHT STAGE 14 Tracks Total <Hi-Res Audio (FLAC:96kHz 24bit) & MP3 (320kbps)>
About the Download
Download Period: September 24, 2021 00:000 (JST) - September 23, 2022 11:59pm (JST)
During the Download Period, you can download the files as many times as you like.
Audio File Type: FLAC (96kHz / 24bit) / MP3 (320kbps)
How to Download
Please use the QR codes or URLs printed on both the NOON STAGE and NIGHT STAGE record style coasters to access the corresponding download page. After which, please input your serial number and choose which file format you would like to download. As long as the download period has not ended, you can use the serial number again as many times as you like.
28 page Hardcover Booklet
(only available in Japanese)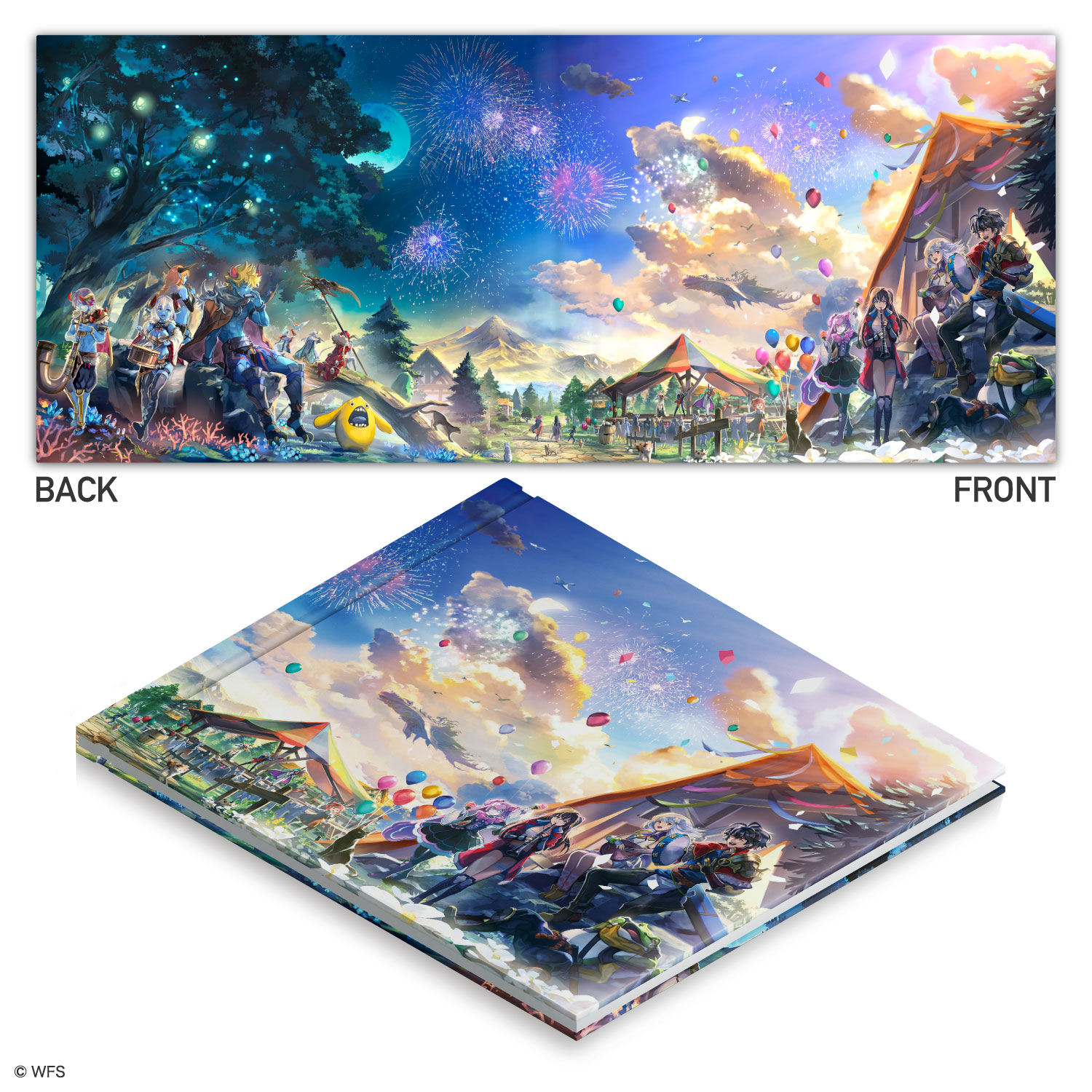 SPECIAL BOX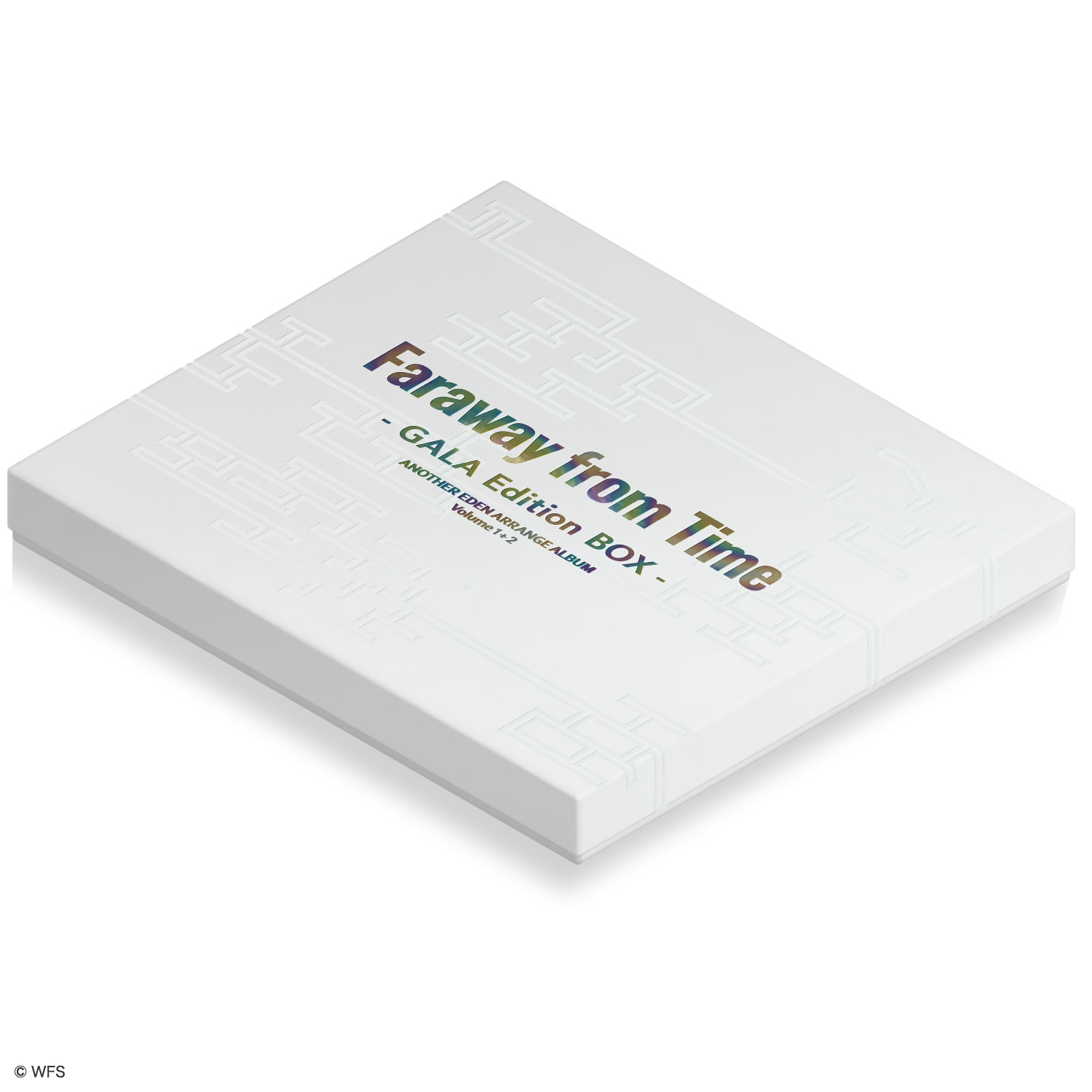 Bonus: Ticket Replica (2 Types) & Ticket Holder Set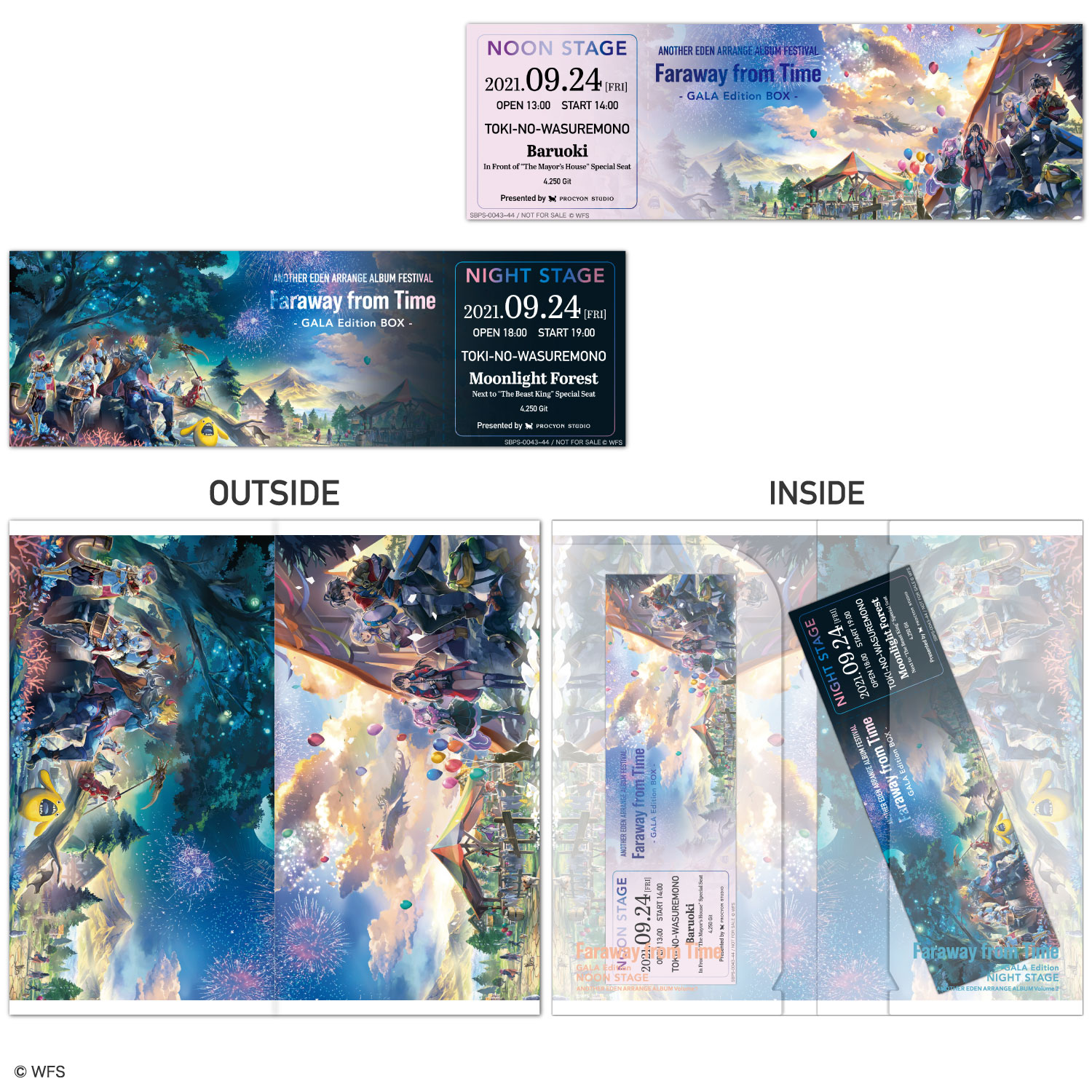 About the Bonus
Limited Edition Exclusive Bonus
Applicable Product: Pre-ordered Limited Edition (SBPS-0043~44)
All those who have pre-ordered or purchased the Limited Edition (SBPS-0043~44) from Procyon Store will receive a bonus.

The ticket holder has two pockets, so you will be able to store both of the tickets in it. We hope you enjoy the album as if you were listening it alongside the fantastic cast of characters from Another Eden!